Ukrainian student shares her experience studying the Pre-sessional Programme at DCU International Academy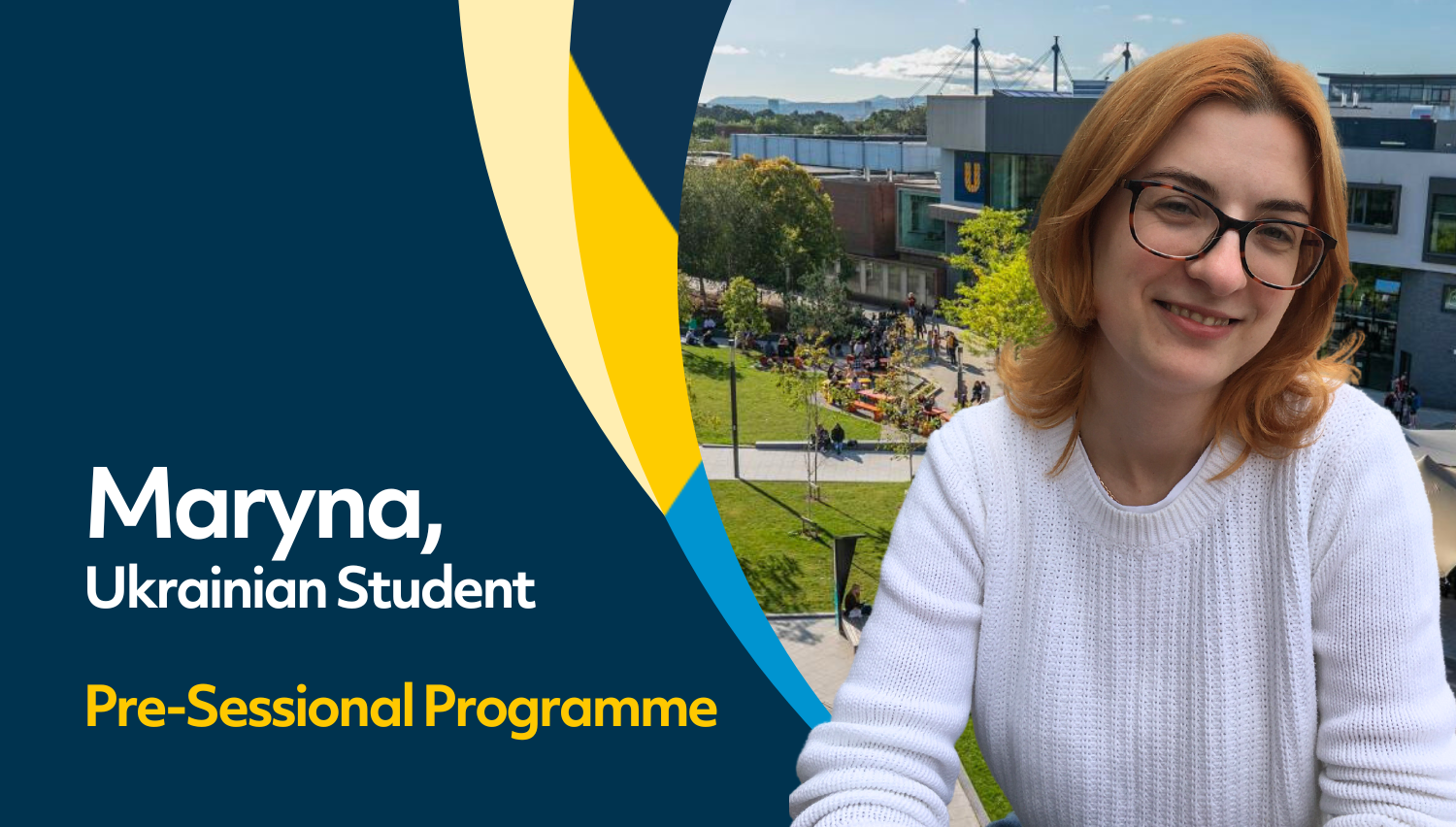 August 3rd, 2023 english
We recently had the pleasure of interviewing Maryna, a Ukrainian student participating in the Pre-sessional Programme at DCU International Academy. The Pre-Sessional Programme is an intensive 5-week course designed to equip students with the necessary knowledge, skills, and confidence to thrive in their undergraduate or postgraduate studies. Throughout the programme, students have the opportunity to enhance their English language proficiency while developing essential social and intercultural skills.
Maryna shared how her teacher has been instrumental in developing critical thinking skills, which are essential in any scientific field. 
"I am not a native speaker but when you visit the lesson you will see how it will go, at what level you are ready or not ready for a master degree and what you have to improve. Also, this is a great opportunity to do networking to meet future and current friends and to practise, practice, practise the English language".
Coming to Ireland for the first time was a culture shock for Maryna, but she emphasised that Ireland offers abundant "opportunities and ways to develop yourself". Being open-minded and unafraid to ask questions led her to new friends and individuals with similar experiences, making her feel supported as she ventured into the world of higher education at DCU.
Maryna aspires to study a master's degree in public relations and Intercultural communications and dreams of working as a press secretary for government institutes such as the national police service of Ireland, An Garda Síochána. With her passion for communication and belief in the power of words, she aims to contribute to problem-solving and fostering understanding among people.
In a follow-up conversation, Maryna highlighted the excellence of the programme, particularly for non-native English speakers required to write academic texts. The course provides adequate practice in public speaking, listening, reading, and writing, tailored to individual needs. For Maryna, practising public speaking and understanding her audience better have been essential areas of focus, boosting her confidence in pursuing her master's degree.
As Maryna interacts with her diverse group of classmates, including individuals from China, Japan, and various other backgrounds, she gains insights into their unique experiences and cultures. The mix of accents has been a learning experience in itself, prompting her to adapt and understand different perspectives.
In conclusion, the Pre-Sessional programme at DCU International Academy has been a transformative journey for Maryna. It has empowered her to overcome language barriers, develop essential skills, and build meaningful connections with fellow students. This experience has not only prepared her for her future academic pursuits but also broadened her understanding of the world and its diversity. With newfound confidence and a network of friends, Maryna looks forward to embracing her master's degree with enthusiasm and optimism.
Thank you to Maryna for speaking with us about her experience here at DCU International Academy.
If you would like to know more about our English language programmes, we are here to help, please get in touch.
___________