ACADEMIC YEAR PROGRAMME (AYP) - LONG TERM - ILEP
The ideal option for long-term study.
This is the most cost-effective programme we offer.
AYP gives you a high degree of flexibility and freedom: take a General English course with the option of an exam course at no extra cost
Note: Immigration legislation in Ireland requires all non-EEA students to attend specific types of approved programmes. Click here for information.
KEY POINTS
Duration: 25 Weeks
Start times: Programme Intake Dates
Level: Elementary to Advanced
Workload: 20 hours per week
Class times: 8.50 - 12.50 or 13.30 - 17.30
Class size: maximum 15
Prices
€5,225 + €100 Registration Fee
Please note: An examination fee applies to Non EU / Non EEA students attending this programme (GNIB Students).
DCU LS advises students to avail of personal insurance to protect against financial loss. DCU LS can offer such insurance to students.
What is INCLUDED?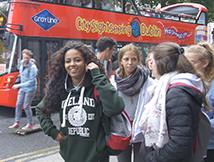 Extra classes and social programme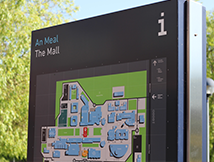 Access to University Facilities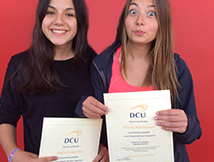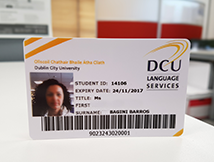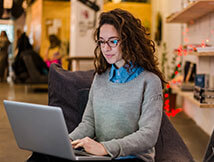 What will this course offer you?
The opportunity to combine a General English course with a more focused exam course (IELTS, FCE or CAE)
The chance to learn from a number of highly qualified and experienced teachers
The possibility of taking holidays during the programme – at times which suit you – so that you can visit any one of the affordable destinations within easy reach of Dublin
Flexibility with regard to start dates and employment
Who should attend this programme?
This course is recommended for students who:
are from non-EU countries who want to spend an extended period studying English
wish to work part-time during their stay in Ireland
are keen to immerse themselves fully in Irish culture
want to visit other EU countries during their stay
are looking for the best value option for long-term study
USEFUL INFORMATION
How Can I Book a Course?
To apply for a course, please complete our online application form here .Once received, our Registration Officer will contact you to confirm your programme and arrange payment.
What types of accommodation can you arrange for me?
We have different categories of accommodation to suit all preferences. Please have a look at the accommodation section on our website for an overview.
Where is Ireland and Dublin Located?
Ireland is an island nation, located beside the United Kingdom in north-west Europe. Ireland has a population of 4.7 million people, of which 1.3 million live in the region of Dublin, the capital city.
Accommodation
Flexible Accommodation Options including staying with an Irish family.