Are you planning to attend a DCU course? Our on-campus residence at the DCU Glasnevin Campus is an ideal accommodation option! Located at the heart of our university campus, our residences offer quality accommodation in a relaxing environment.
We offer single and twin ensuite accommodation (with private bathroom) in a shared apartment. The apartment consists of 5 bedrooms, with a shared kitchen and living area. You will be sharing the apartment with other adult students who are attending DCU for summer programmes.
If you click here, this will bring you to our virtual tour.
FEATURES
What will this accommodation offer you ?
You will receive a single or twin ensuite accommodation, in a shared apartment of five bedrooms.
Cooking facilities are provided in the shared kitchen inside the apartment.
A shared living room is located inside the apartment.
Wi-Fi and wired internet connection is available in all bedrooms.
A laundry room is located at the residence (extra fees apply to use this service).
Our housekeeping team will provide a light clean of your apartment and towel change once per week.
24 Hour Security on site is provided, and all bedrooms are accessed using a key card.
ACCOMMODATION FEES
Cost per week
€315
(Price valid for period 19 May 2024 to 31 August 2024)
Placement Fee
€ 110
(once-off)
- Availability is limited; we advise that you make your reservation early in order to avoid disappointment.
- Bookings of 1-9 nights, or nights booked outside of course attendance will be charged at €99 per night.
- We require a minimum of 2 weeks' stay if you are attending in July.
- For groups, we place students to twin rooms and single rooms.
- A minimum booking of 7 nights is required if you are attending in June or August.
for accommodation enquiries
RESIDENCE EXPERIENCE
DCU Glasnevin
Residence
RESIDENCE EXPERIENCE
DCU Glasnevin
Residence
dcu is
different
A unique life experience
Other Options Of Accommodation
We have different categories of accommodation to suit all preferences. Please have a look at the other options below.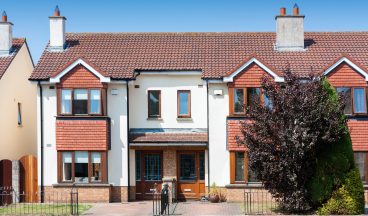 Host Family accommodation is our most popular acco...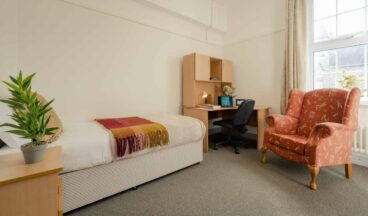 Are you planning to attend a DCU course? Our resid...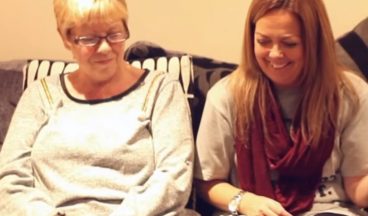 We look forward to receiving your application.