Mini-Stay, ASL, INPS & PON programmes
Immerse yourself in English!
Practise in class, when taking part in sports and games, when visiting tourist sites and when relaxing with friends and or host families.
Enjoy dynamic, fun lessons which also help you improve your English.
Learn about Ireland: its people and culture.
KEY POINTS
Duration: tailor made programme
Start times: on any day throughout the Year (except bank holidays)
Level: Flexible
Workload: 15 or 20 hours per week
Class times:
9.00 - 12.00 or 13.00
10.00 - 13.00
14.00 - 17.00 or 18.00
Class size: maximum 15
Possible Programme Specifications
15 or 20 hours of English classes per week
Regular testing and Student Report provided at end of course
Half-day Social Activities from Monday to Friday
Full-day excursions by private bus at the weekends
Course material included
Junior Course Information
Dedicated Course Coordinator for your Group
Host Family, Student Residence or 3 Star Hotel Accommodation
Flexible Programmes – Midweek arrival / departure can be accommodated
24 Hour Emergency Contact Number
We welcome enquiries from groups of 10 persons and above.
View our Child Protection Policy and Code of Behavior.
Course Schedule – Sample 2 weeks programme
WEEK 01
MORNING

AFTERNOON

SUNDAY

Arrival – DCU Coordinator meets group at Airport – Coach Transfer to Accommodation

MONDAY

English Class

Tour of Dublin City

TUESDAY

English Class

Visit Botanic Gardens

WEDNESDAY

English Class

Football at DCU Park

THURSDAY

English Class

Visit Phoenix Park

FRIDAY

English Class

Shopping in Dublin City Centre

SATURDAY

Day Excursion by Private Coach to Glendalough and Bray, County Wicklow
WEEK 02
MORNING

AFTERNOON

SUNDAY

Free Day – Spend Time with Friends

MONDAY

English Class

Visit Natural History Museum

TUESDAY

English Class

Visit St. Stephen's Green

WEDNESDAY

English Class

Campus Treasure Hunt

THURSDAY

English Class

Visit National Gallery of Ireland

FRIDAY

English Class

Visit Book of Kells

SATURDAY

Departure – Private Coach Transfer from DCU to Dublin Airport
*Please Note: The above timetable is for sample purposes only.
Date
Join on any day
(except bank holidays)
Prices
Group prices for Junior Students are by quotation.
What is INCLUDED?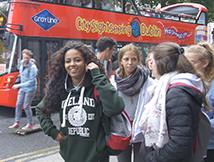 Extra classes and exciting social programme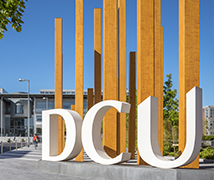 Access to University Facilities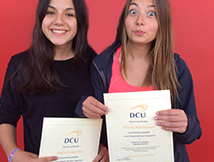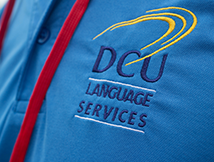 Dedicated DCU Programme Manager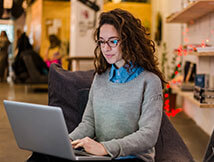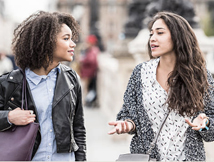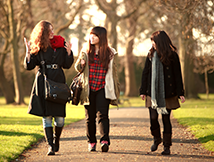 Full Day Excursions by private bus
What will this course offer you?
Age-appropriate, engaging topics and educational materials
Participatory task-based learning
Opportunities to practise language in a supportive, encouraging environment
A dedicated social & cultural programme
Supervision during social activities
Group leader support and liaison
Who should attend this programme?
This programme is recommended for:
Any young person aged 13-17 years old
USEFUL INFORMATION
What types of accommodation can you arrange for me?
We have different categories of accommodation to suit all preferences. Please have a look at the accommodation section on our website for an overview.
Where is Ireland and Dublin Located?
Ireland is an island nation, located beside the United Kingdom in north-west Europe. Ireland has a population of 4.7 million people, of which 1.3 million live in the region of Dublin, the capital city.
Where is DCU Language Services Located?
DCU Campus is located in a safe residential area from 5 km to the Dublin City centre and 7 km to the Dublin airport. Direct bus routes just off of DCU Campus leaving for both the airport and the City centre regularly. Our address is DCU Language Services – Office VGB11, Dublin City University, Dublin 9 – D09 NA55.
Accommodation
Flexible Accommodation Options including staying with an Irish family.