The Best Outdoor Areas to Explore in Dublin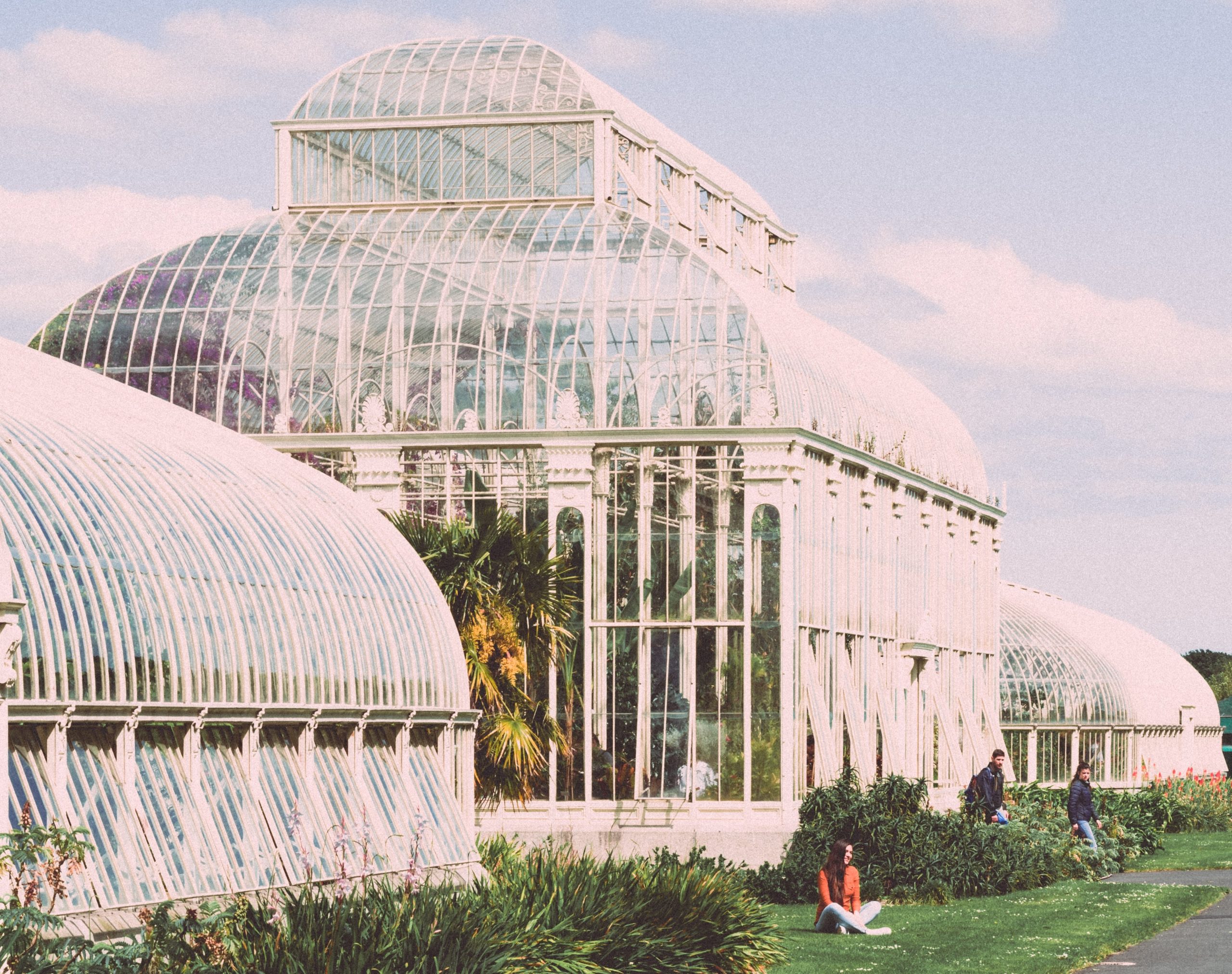 January 19th, 2021 english
Dublin's best parks are a treasure trove for lovers of the outdoors – there's so much to discover and each one offers something exciting and new. Dublin features a host of beautiful and inviting gardens strewn throughout the city and its suburbs, all of which are free and open to the public. Below we take a look at some of the most charming parks, sure to give you a taste of the Irish countryside right in the middle of the city.
Phoenix Park
At 1,750 acres, Dublin's Phoenix Park is one of Europe's largest enclosed urban parks. Originally created in 1662 as a royal hunting ground, it is now the official residence of the President of Ireland and also contains Dublin Zoo and an extensive visitor centre where you can learn about the history of the park.
Due to its size, it is practically impossible to see all of it by foot. The best way to explore the park is by hiring a bike and there are cycling rentals in various areas of the park.
Irish National War Memorial Gardens
Located just a short walk from Phoenix Park, these gardens are one of the most famous memorial gardens in Europe. They are dedicated to the memory of the 49,400 Irish soldiers who died in the First World War.
The interesting architectural attributes, beautiful rose gardens and extensive tree planting make for a pleasant photo-worthy visit at any time of the year. The peaceful atmosphere of this charming garden makes it a perfect place to relax and reflect.
St Anne's Park
St. Anne's Park lies between the areas of Raheny and Clontarf in north Dublin and is one of the county's most popular recreational facilities.
The park contains numerous playing fields, walled gardens, extensive woodlands and an award-winning rose garden. It is also home to the Red Stables which house an arts and crafts centre with work spaces for artists and a gallery and runs a farmers' market every Saturday from 10am to 5pm.
National Botanic Gardens
Located in Glasnevin, the National Botanic Gardens are known for their fine plant collections holding more than 15,000 plant species from a variety of habitats around the world and home to more than 300 endangered plant species from around the world including six species that are already extinct in the wild.
These gardens are loved by both tourists and regular visitors alike and are free to visit all throughout the year.
St. Stephen's Green
St Stephen's Green is a historical park and gardens, located in the centre of Dublin which provides an oasis of green calm in the middle of a bustling city. The park features a waterfall, playground and an ornamental lake which provides a home for ducks, geese and swans. 
You can always find it filled with families feeding the ducks, office workers on a quick break and tourists admiring the great many sculptural monuments to Irish history. 
You can find it at the top Grafton Street and is the perfect place to relax and unwind after a long day of shopping!
Iveagh Gardens
Tucked away behind the National Concert Hall, the Iveagh Gardens are among the finest, but least known, of Dublin's parks and gardens. The gardens display a diverse collection of landscape features which include rustic grottos, wilderness, woodlands, archery grounds and rockeries. 
The Iveagh Gardens are popularly known as Dublin's 'Secret Garden' offering an oasis of tranquillity and beauty just a stone's throw from the city centre!
The People's Park
Dún Laoghaire's magnificent People's Park is a beautifully landscaped haven of calm. Located a short stroll from the harbour, the park is popular with people of all ages, locals and visitors alike. Well maintained gardens, a restaurant and café, enchanting fountains and a fun children's playground make it a pleasant place to visit all year round.
The park is open to visitors every day but particularly comes to life every Sunday as market vendors bring their colourful collection of arts, crafts and local produce to the park.
Merrion Square
Merrion Square Park sits at the centre of one of Dublin city's most beautiful Georgian squares. The square and its surrounding area is home to a series of national cultural institutions, including the National Art Gallery of Ireland and the Archaeological and Natural History sections of the National Museum of Ireland. 
The small park is open during daylight hours and has wide open lawns and tidy flower beds. The most famous attraction is the colorful statue of Oscar Wilde reclining on a rock in the northwestern corner. On Sundays, artists hang their works for sale on the railings surrounding the park.
If you've had a chance to visit any of these spectacular spots, be sure to let us know. We would love to hear about your own experiences – get in touch with us on Facebook or Instagram!