DCU IA Grants University of Sanctuary Scholarships to Ukrainian Students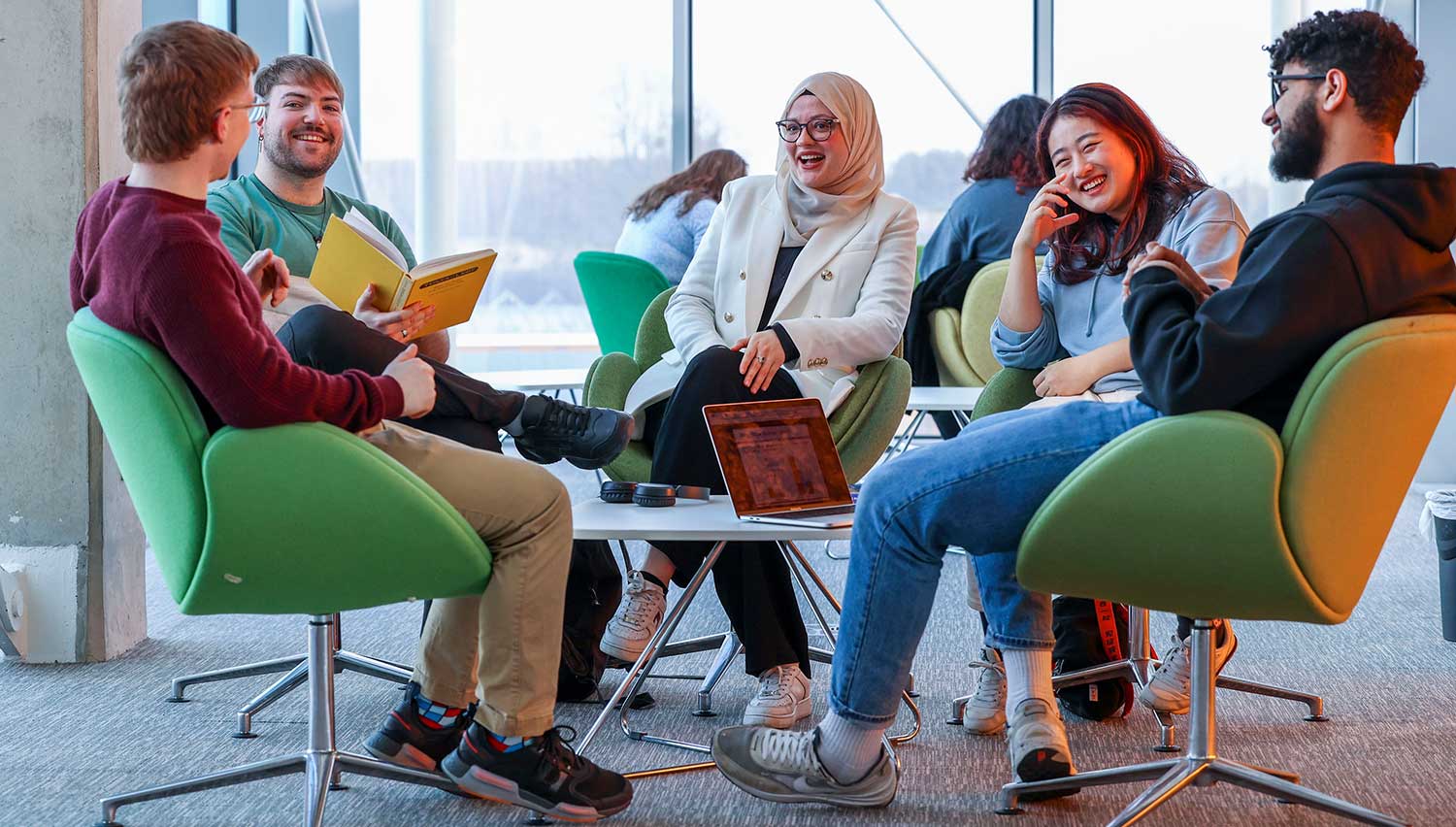 July 25th, 2023 english
The DCU International Academy recently welcomed two outstanding Ukrainian students to its Pre-Sessional programme through the University of Sanctuary scholarship programme.
The Pre-Sessional Programme is an intensive 5-week course designed to equip students with the necessary knowledge, skills, and confidence to thrive in their undergraduate or postgraduate studies. Throughout the programme, students have the opportunity to enhance their English language proficiency while developing essential social and intercultural skills.
Our student Maryna shared her experience by saying: "The Pre-Sessional Programme provides comprehensive language practice in public speaking, listening, reading, and writing, which is especially helpful for those who need to write academic texts. It truly is an opportunity to practice, practice, practice! Also, the networking opportunities have been fantastic. I get to meet and connect with fellow students while continuously improving my English language skills.".
Running from July 17th to August 18th, the DCU Pre-Sessional Programme features 20 hours of tuition per week and covers a wide range of topics. These topics include reading and writing for academic purposes, presentation skills, and other subjects tailored to enhance students' readiness for university life.
DCU IA offers a wide range of short and long-term courses covering all aspects of your pathway to university. Check out our Pathway Programmes page to find out more.
University of Sanctuary
Dublin City University holds the distinction of being Ireland's first formally designated University of Sanctuary and takes great pride in welcoming international protection applicants, refugees, and those with leave to remain.
DCU was initially designated a University of Sanctuary in 2016 and received re-accreditation in 2022. In June, DCU was ranked the 6th best university in the world for its commitment to the UN Sustainable Development Goal of Reduced Inequalities, according to the Times Higher Education Impact Rankings 2023, which measures universities' impact on society.
______________