5 Tips For Learning English While Watching Netflix.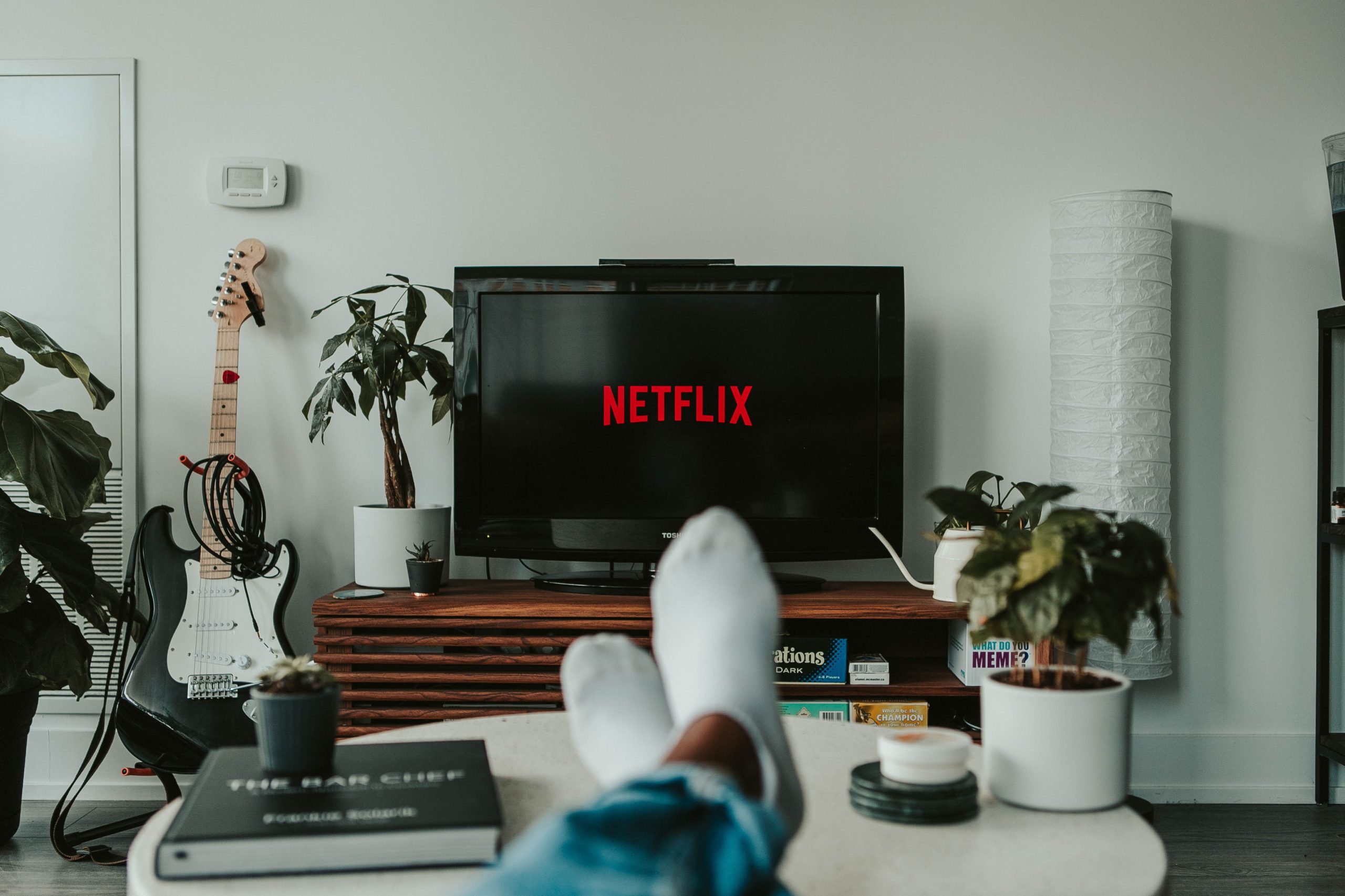 March 8th, 2021 english
Learning a new language involves seizing every chance and opportunity outside of the classroom to educate yourself with new sayings and expressions. So why not enjoy yourself and have fun while doing it? 
Everyone's favorite streaming service could be the perfect complementary activity to practice your English and help you stay motivated and entertained while you learn. Netflix is an affordable option for learners, charging a small monthly fee for subscriptions, and chances are you probably already have a subscription. So if you're preparing to binge-watch some of Netflix's top shows, why not turn on the subtitles, pop some popcorn on and get ready to sharpen your linguistic abilities!
You can find some helpful tips below on how to make the most of Netflix when trying to improve your language skills. If you have any suggestions of your own then be sure to let us know on Facebook or Instagram!
1 Create a separate profile for your language learning
If you already have a Netflix account, then create a separate profile just for English practice. It's very simple and free to do and there are several advantages to doing this:
You won't have to worry about constantly changing the language of your audio and subtitles.

You'll get better suggestions based on English content you've already watched. 

Once you create a new profile you'll have the option to pick the language of your interface and menus. Pick English of course, as this will allow you to practice your reading comprehension as well!
2 TV series or movie?
For beginner and pre-intermediate learners we would recommend starting with a short TV show. It takes a lot of effort to concentrate on listening comprehension. By choosing a shorter show, you're less likely to become overwhelmed by the process. Look for a series that has 20 to 30 minute episodes.
Movies are more challenging and are usually best for upper-intermediate to advanced learners, since you'll have less time to get used to the characters' accents and understand specialized vocabulary that is key to the plot.
3 Recommended shows
Starting with a realistic show or sitcom is usually recommended because these are easier to understand and the characters use common vocabulary and phrases that you might already know and will likely use in your everyday life.
Some sitcoms that are good to start with are Friends, After Life, New Girl, Modern Family and The Office. We recommend that you start with TV series which you've already seen in your own language. This is because you'll already know the story, and you can spend more time focusing on the language.
Of course, these are only some of our suggestions; if you have your own favorites then please let us know! It's important to actually enjoy yourself when you are learning – if an activity isn't fun, you aren't very likely to stick with it.
4 Subbed or dubbed?
There are two ways to watch foreign language shows and movies: subtitled (subbed) or dubbed. Make sure the English show or movie was originally produced in English and not dubbed from another language. Netflix dubbing and subtitles are usually pretty good but it's always best to choose original content for language learning.
Speaking of subtitles, make sure English subtitles are an option for the series or film you choose. Whether you need to use subtitles or not will likely depend on your language level.
For upper-intermediate and advanced learners, you should try watching TV shows and movies with no subtitles at all. It's okay if you only understand 70-80% of what you hear. This exercise will improve your ability to use context clues to fill in the blanks when you don't understand something. But if it's still too difficult, you can turn on the subtitles in English for the first episode, if you're watching a TV show.
The situation is pretty different if you're a beginner or pre-intermediate student, since not using any subtitles at all will likely be much too difficult for you. It's okay to start out with subtitles in your native language and as soon as you can, you should switch those subtitles into English and eventually turn them off completely!
By way of an example, let's assume that you are a Spanish speaker learning English. Depending on your proficiency level, you can choose to:
Watch the show with Spanish dialogue and English subtitles (beginner)

Watch with English dialogue and Spanish subtitles (pre-intermediate)

You can watch with English audio and English subtitles (upper-intermediate)

You can watch with only the English audio and no subtitles (advanced)
5 Language Learning with Netflix
If you have tried all of the above tips and tricks and are still finding it difficult to understand what is going on then you need to check out Language Learning with Netflix! This is a Google Chrome extension that lets you watch shows with two subtitles on at the same time so you can visually pair translations with dialogue and learn some new vocabulary in the process. It's a clever service that is free, easy to use and quick to download.
One of the few downsides is that the extension only works on a desktop with Google Chrome, so you can't use it with your Netflix app on mobiles or tablets. Hopefully, the developers will find new ways to improve the user experience and make it available on other platforms and browsers in the near future.
Netflix is a great complementary option for practising a new language while outside the classroom – it's educational while providing memorable scenes to help you remember new words! Hopefully these tips will help you get started with your language learning. All you have to do now is pick a show and start learning!
If you've learned all you can through streaming platforms like Netflix and are interested in improving your English with us at DCU then you can get in touch here! We offer online courses so you can continue to learn from home.