We tailor our courses to your industry
Empower your team with enhanced
communication skills
Our Programme

Our corporate training programme is designed to meet the widest range of business needs. It is aimed at helping professionals to communicate better and engage confidently through English. Based on your requirements we will design a bespoke English training programme and deliver it at your chosen location and at a time that best suits your business.
Teaching methodology

Our academic trainer will use the communicative approach to language teaching in all lessons. This methodology promotes interaction as both the means and goal of the language training programme. This approach will further reinforce the aim of the course in promoting communication and spoken fluency in English.
Our Experience

Our Language School welcomes over 11,000 students from over 35 different countries each year and has provided language programmes for many national and international organisations such as PayPal, Indaver, Allianz and Cepol.
KEY POINTS
Duration: Short and long term courses
Start times: 2023
Level: All levels from beginner (A1) to advanced (C2)
Workload: Flexible to your requirements
Class times: Flexible to your requirements
Class size: Flexible to your requirements
Prices
If you have any questions, you can also contact us by email niamh.omahony@dcu.ie
What is INCLUDED?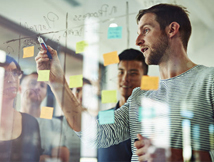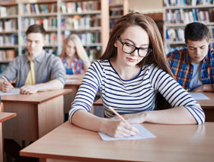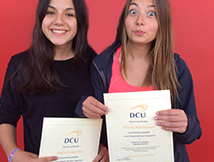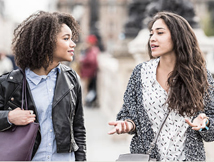 What will this course offer you?
Comprehensive targeting of four main receptive and productive language competencies (reading, writing, listening, speaking) as well as related English language structures and systems (vocabulary, grammar, pronunciation).
Intercultural awareness and communication techniques, with a particular emphasis on the exploration and comparison of different cultures.
Key skills for successful professional presentations.
Dedicated workshops on profession-specific English language.
Language and communication strategies for professional email and telephone exchanges in English.
Functional language sessions to practise using language accurately and confidently in a variety of contexts.
Who should attend this programme?
This course is recommended for professionals who:
need to learn and practise language structures and communication skills commonly used in standard business exchanges
want to use English more naturally and confidently in various social and professional situations
USEFUL INFORMATION
What types of accommodation can you arrange for me?
We have different categories of accommodation to suit all preferences. Please have a look at the accommodation section on our website for an overview.
Where is DCU Language Services Located?
DCU Campus is located in a safe residential area from 5 km to the Dublin City centre and 7 km to the Dublin airport. Direct bus routes just off of DCU Campus leaving for both the airport and the City centre regularly. Our address is DCU Language Services – Office VGB11, Dublin City University, Dublin 9 – D09 NA55.
Accommodation
Flexible Accommodation Options including staying with an Irish family.